Written by Samuel Banjoko.
2020 – 2021 has been one of best periods for Afrobeats so far. It's fulfilling its biggest and oldest aspiration, "Afrobeats to the world". The past year has seen the genre spread from the shores of its origins in West Africa, Nigeria and Ghana, to its second home, the UK and beyond. Merging various sounds from Highlife to Reggae, Rap to Pop, Hip-hop to R&B, a new generation of artists have built a sound that has defined a generation and united africans across the world, especially the diaspora.
While the world might just be catching up, Afrobeats' partnership with the UK dates back to Fela Kuti making the decision to become a jazz musician, whilst studying medicine in London, to Nigerian artists like The Funkees taking up residency in the UK. Additionally, Nigerian records in the 70's were being sent here to get mixed and mastered before being released back home. These connections have served as a foundation and now a market for the ever growing culture.
Isolation ironically encouraged artists to find ways to collaborate with each other, despite the geographic and pandemic barriers. In turn, they delivered some of the best songs we've heard to date. Here are 7 standout collaborations between Afrobeat and UK artists within the last year.
1. Dave ft. Boj – Lazarus
On his highly anticipated sophomore album 'We're All Alone In This Together', Dave taps into his Nigerian roots by featuring Wizkid and Boj on 'System' and 'Lazarus' respectively. While 'System' is the more obvious party banger, Boj isn't considered one of Afrobeats' Kings of catchy hooks for no reason.
Boj croons invitingly in Yoruba "Óya tété dé, Jèkin dé, gbówó dé, Jèkó kpé, óda bi kpé kó kpé kpé kpé, Óda bi kpé kó kpé kpé kpé" to Dave's warm boastfulness. Dave and the Alté king of hooks were a duo no one was expecting, both the chemistry and track are undeniable.
2. Jae5 ft. Skepta and Rema – Dimensions
Jae5 is one of the UK's most prominent producers; he had a pivotal role in shaping the Afro-swing sound, pushing J Hus to stardom and producing classics like Dave and Burna Boy's Location that spans not only the UK, but Africa too.
'Dimensions' is a perfect representation of who Jae5 is, showing his knack for emotive afrobeats inspired hip-hop production and picking the best artists to grace them. It serves as a blend of both worlds with stellar delivery from the prince of Afropop, Rema and the effortless flow of UK grime heavyweight, Skepta.
3. Aya Nakamura ft. Stormzy – Plus Jamais
In 2018, Aya Nakamura catapulted in charts around the world with 'Djadja'. Her rich, sensual vocals paired with the artful blend of R&B, soft Afropop undertones and Zouk melodies, is what led her to be a cut above the rest. Aya has gone on to continue delivering hits in France's male dominated music scene.
Dropping in late 2020 as the third single from her album 'Aya', 'Plus Jamais' featuring Stormzy, is a soft, emotive song that explores the pain and withdrawal of heartbreak. They serve as the perfect heartbroken duo over a calm piano melody, both their rich and heavy vocals carry the weight of the words they sing, exploring distance and resentment of a love gone wrong.
4. Pa Salieu ft. Tay Iwar and Zlatan – Shining
Gambian rapper, Pa Salieu, is one of the most exciting new voices to emerge in the UK. Breaking into the rap scene early 2020 with 'Frontline', his infectious and refreshing flow helped him create a loyal fan base that have become hooked on his gruff vocals and consistent theme of stubbornness.
On his recent EP 'Afrikan Rebel' he pulled the unexpected, widening his versatility and range. 'Afrikan Rebel' opens up with 'Shining', which features two artists on various ends of the Nigerian music spectrum. 'Shining' merges sub cultures across Lagos' mainland Street-hop and the Island's Alté scene by featuring serial hit maker Zlatan and Alté's finest Tay Iwar. Tay Iwar's ethereal vocals over violins provides the perfect melodic bridge to Pa Salieu and Zlatan's high energy verses.
5. Tion Wayne ft. Jae5 and Davido – Who's True
When you feature Davido on your song, you never know what to expect aside from a guaranteed hit. The same goes for North London's Tion Wayne, who has been one of the main attractions on Drill as of recent.
Tion linked up with Davido and Jae5 for mellow bop 'Who's True,' which served as the lead single to 'Green With Envy'. Davido adds an R&B twists to the chorus, whilst Tion comes down from the high energy of road rap into his suave bag.
6. Little Simz ft Obongjayar – Point and Kill
In September, Little Simz released one of the best hip hop albums of 2021, 'Sometimes I Might Be Introvert', as the follow-up to her breakout 2019 release 'Grey Area'. The album included 'Point and Kill' which was pushed as one of the lead singles.
Featuring London-based Nigerian artist Obongjayar, the song first premiered on NPR's Tiny Desk (Home) series. 'Point and Kill' is a groovy Afropop inflected song that sees Little Simz rapping alongside Obongjayar as they assert getting anything they want.
7. Backroad Gee ft. Olamide – See Level
From his breakout 'Party Popper' to working with Jay-Z and Kid Cudi, Backroad Gee's rise through Rap's ladder has been beautiful to watch. His debut project, 'Reporting Live (From The Back Of The Roads)' sees the London born Congolese rapper tap into his African heritage with features from NSG, Pa Salieu, Nissi and Olamide, one of Afrobeats biggest acts who has been instrumental in defining Street-hop in Nigeria.
Their different styles still highlight their aptitude and similarities in delivering energetic, infectious flows, dotted with catchy ad-libs. In 'See Level', they borrow elements seen in Fela's music; the ararara opening chant and lively guitar strings creates a delightful Afro-swing riddim. Backroad Gee and Olamide's partnership makes us want more of these transatlantic ties.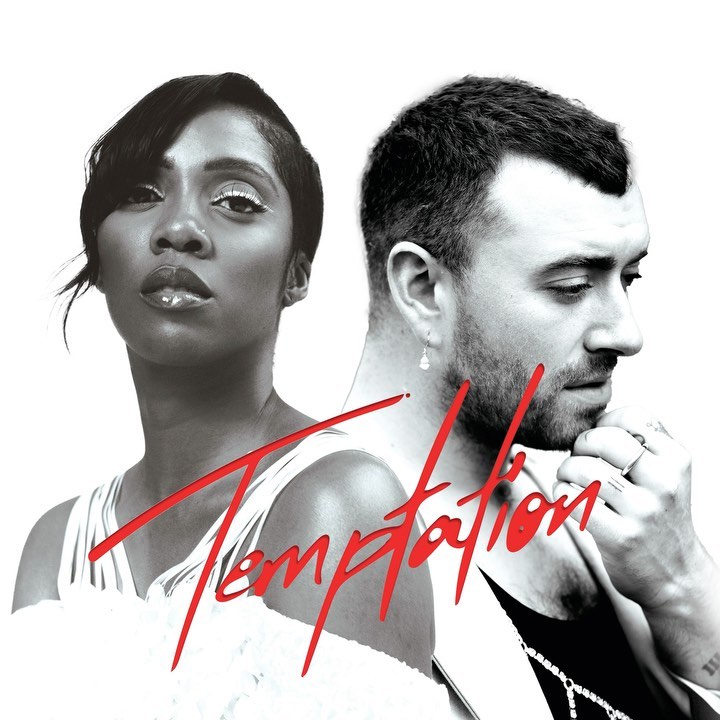 This year has seen more Afrobeats artists than ever join forces with UK artists. Although we have focused on collaborations between Africans and their diaspora, it is important to highlight that British artists like Sam Smith, who is of English heritage, has also worked with the likes of Burna Boy and Tiwa Savage. This demonstrates how powerful the union is becoming. The beauty of these collaborations lie in the amalgamation of various genres from different parts of the world, from well-loved artists on both sides.
Subscribe to our Youtube Channel and watch a few of our Cloud 9 freestyle series that also merge Afrobeats and UK Rap together!
Written by Samuel Banjoko.
Comments
comments