The competitiveness and excitement drill has brought has reached unexpected levels, but there is always one question that continues to circulate, who are the top tier drill rappers?
Euro 2020 ended recently and it got us thinking, who would our starting 11 of drill be? Which combination of artists could whitewash anyone in the music game?
Formation: 4-5-1
Goalkeeper: M24
Possibly the most pivotal position in any team, the goalie needs to be alert at all times to stop the other team from scoring. Since he came into the game, M24 has been alert with his strong, punchy ad-libs and one liners that hype everyone up. They are well positioned in his music, giving him the pedigree to fill this role.
Right now there is international interest and a possibility he may be going on loan to America. One of his biggest songs is with Tion Wayne, who could take his place in goal whilst he's away, however the chemistry between him and the back four is…a sticky one to say the least.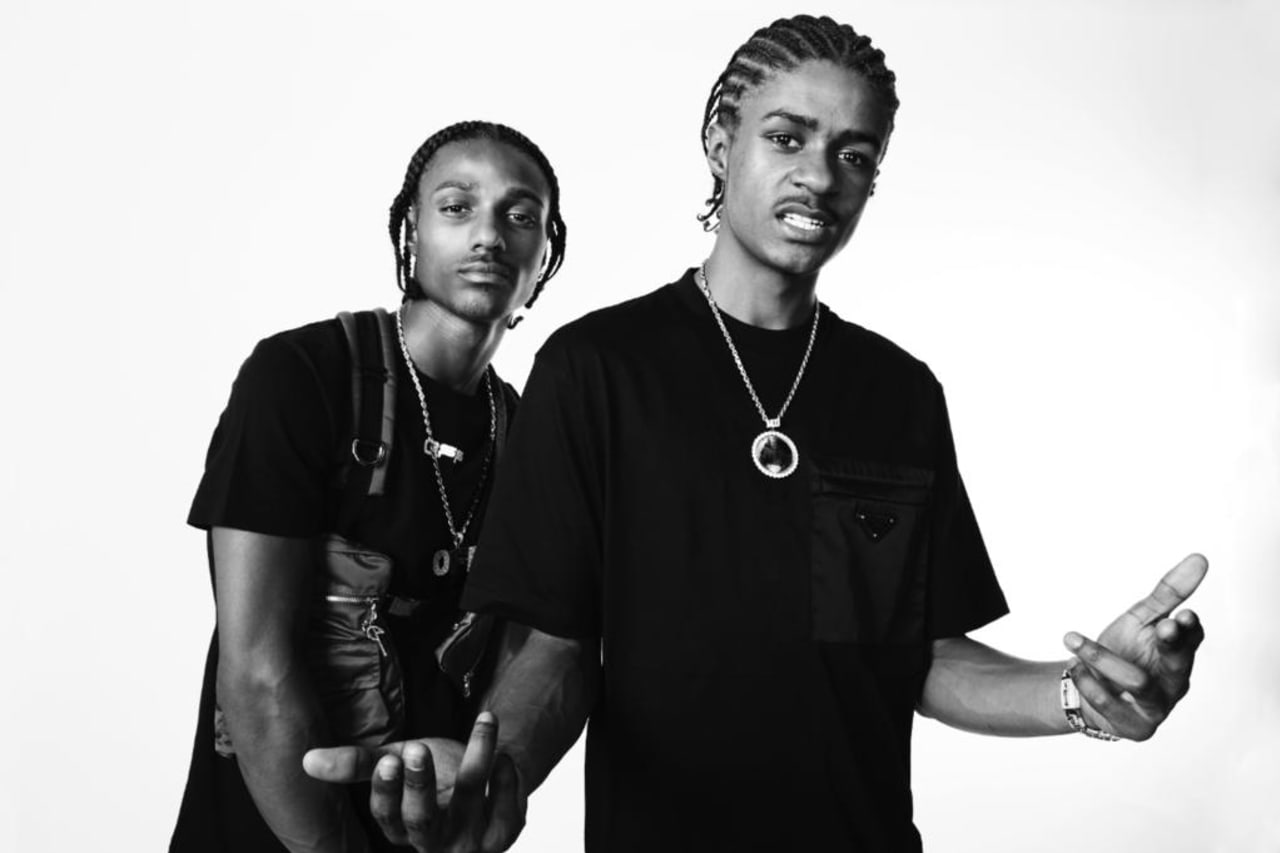 Full-Backs: Bandokay & Double Lz
More than ever, there is an onus on full-backs to attack, as well as the primary need to defend at anytime. This requires their fitness levels to be top notch, which is definitely the case for Bandokay and Double Lz.
The duo have tons of experience keeping their energy levels high alongside Headie One, RV and Abra Cadabra. Being able to hold their own amongst their peers who have advanced much further than them, Bando and Lz are more than fitting to be the "last line of defence".
Centre-Backs: Abra Cadabra & RV
As you can see, the back four are all OFB members, they form an unbreakable wall. Abra Cadabra and RV are the Bonucci and Chiellini of OFB, their pure grittiness and aggression will get the W by any means necessary.
Central defenders need to have good positional awareness and communication, both rappers are very confident and intentional with their delivery. Naturally, a formidable partnership.
Central Defensive Midfielder: K-Trap
One word, composure, a key requirement of a CDM. K-Trap gives hard-hitting verses yet simple, smooth wordplay. His controlled aggression is like he's an eagle gliding over the beat, with his prey. During his management predicament, he showed us that he can limit turnovers by still putting out good music and rebuking defeat.
Centre Midfielders: Unknown T & Digga D
Either side of, Trapo, we have the dribblers and play makers; Unknown T and Digga D. This position needs players that can turn up the gas when their team is on the attack, whilst dropping back and winning possession when needed. Unknown T's erratically jumpy flow can leave nearly everyone in his way eating his dust.
Digga D will be a tad further forward to help the striker during attacks. 'Bringing it Back' with AJ Tracey is a good example of Digga's great passing ability. Going back to back with his old flow and still having a good current flow can mirror his ball control skills in this position. His chart topping hits make him a good fit to create chances and grab himself a few goals too.
Wingers: Loski & M1llionz
Wingers create goal opportunities for the striker, having good chemistry is second nature to Loski. He's had a handful of impressive features during his career, he'll be able to provide numerous assists.
M1lllionz has also had some superb features off the bat. His varied pitch and playful delivery boasts how well his dribbling skills would be. He sounds like he'd have crazy agility that would throw off his opponents, creating ample opportunities for himself and his teammates.
Striker: Headie One
The man with the golden boot. In this formation you need a striker that can lead the line on their own, hold up the ball and be receptive to support from other attackers, Headie already does this with OFB. As a chart topping sucess and loved by all, most of his hits are indeed goals for UK Drill. Headie turns all his L's into W's, he'll hit the target and glide past any competition.
Manager: LD
As the prominent member of infamous, OG drill group 67, LD can teach the team so much about the game. His solid foundation and pioneer status makes him an eligible leader and will highlight how the players have helped drill evolve.
It is inevitable that the drill scene will continue to grow which will create some squad changes. Nonetheless, this team is glittered with ability and balance that could strike fear in any opposition.
Follow us on Twitter and let us know who you would have as your starting XI.
Comments
comments